Powered by Recording Studio SEO Experts Search Geek Solutions
[testimonials_carousel category="practice" number_per_slide="3″ order_by="date" order="ASC" show_title="yes" show_rating="yes" author_image="yes" author_text_font_weight="700″ show_navigation="yes" navigation_style="dark" auto_rotate_slides="0″]
Why Search Geek Solutions?
Top search results
Your studio could effortlessly appear at the top of search results and reach clients across web and social.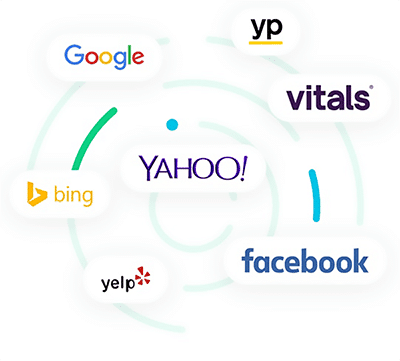 Streamline and Modernize the Customer Experience
Make it easy for prospective and current customers to engage with your brand wherever and whenever they find you online.
Find A Recording Studio SEO Expert
Recording studios, we salute you! You are the unsung heroes of the music industry. You're where the magic happens! You create the conditions under which fantastic art is made. Your technical prowess and organizational skills help recording artists to get the most out of their session time. Thanks to you, they can create great music to share with their legions of adoring fans. You know how to make your clients sound better than ever, even to the most discerning audiophile. You have invested heavily in the right combination of equipment and expertise to attract world class musical talent. But unless you're also investing in Search Engine Optimization (SEO) there's a chance that you'll lose out on lucrative business to your competitors.
In this guide to Recording Studio SEO, we'll tell, you everything you need to know about getting your studio noticed online.
What is SEO?
Whenever a prospective client has need of a business like yours, they'll instinctively turn to a search engine to find one. Whether they do this on their desktop computer or mobile device, the statistics show that they're not going to scroll for too long before choosing a studio with whom to do business. They're statistically likely to choose the entries at the top of the Search Engine Results Page (SERP). Fickle browsers will assume that these are the most popular and trustworthy businesses, regardless of whether or not they're the best fit.
The higher your website can climb up the SERP, the more likely you are to attract new business. This is the essence of SEO. It gets you noticed by more prospects so that you can grow your business by getting a steady stream of new clients to supplement the repeat clients who keep coming back.
Why SEO benefits Recording Studios
For generations, referrals and word of mouth have been recording studios' bread and butter. Artists and their managers alike will gravitate towards studios that they know they can trust to get the best sound out of them, while also ensuring that they're treated with courtesy and professionalism.
That same logic applies, but in the digital age, that same trust can be built on a much larger scale.
As more new studios in your area vie for the same business, however, it can be harder to keep your studio and your brand at the forefront of clients' minds. Investing in your SEO now can ensure that you remain highly visible on SERPS. The higher positioned you are, the more reliable and successful new prospects will assume your business to be. Make sure your content wows users when they click on your link, and it's much easier to secure new customers, even as newcomers try to steal your limelight.
Of course, it's not just SEO that gets you noticed these days! At a time when more and more prospective clients are using social media to make decisions, studios also need an agile and proactive social media marketing strategy. One that helps you to get noticed by new clients while also engaging with familiar faces to maintain great working relations.
As you can see, it's a never ending battle that needs to be fought on many fronts. The good news is that you're not in this alone!
Your recording studio needs SEO rockstars… that's where we come in!
Don't let our name fool you. At Search Geek, we're bona fide SEO rockstars. We've worked with studios just like yours and understand the unique challenges of your industry. We have the technical and non-technical knowledge and skills to get your studio noticed online, both on search engines and social platforms. We offer a comprehensive approach to SEO, ensuring that your studio looks as good online as your music
sounds
!
Here are just a few of the services we can offer recording studios;
Carrying out a technical audit of your website to identify SEO red flags
Optimizing your content to make it easier for search engines to crawl and index
Optimizing your website for mobile browsing (very important if you hope to rank highly on Google)
Building links with reliable sources
Combining Pay Per Click ads and organic SEO to get the kind of quality engagement that results in loyal clients
Optimizing your website's User Experience (UX) to make it easier to navigate and encourage users to spend longer on your pages.
Creating high quality content marketing copy to build value in your brand
Fine-tuning your brand to maximize your impact on your market.
All of our services are built with your specific needs and goals in mind. This means that you never pay a penny in unnecessary costs and can easily keep track of your Return On Investment. Our services put you centre stage.
Want to know more? Get in touch with us today!
Contact Recording Studio SEO Experts
Get started on improving your studio's visibility in organic search now. Contact Search Geek Solutions to include them in your requests for proposal.
[action full_width="yes" content_in_grid="yes" type="normal" text_font_weight="" show_button="yes" button_target="_self" background_image="61889″ button_text="Begin SEO Audit" button_link="https://sgsolutionsllc.com/recording-studio-seo/" button_background_color="#97bb3d" button_hover_background_color="#649b20″]Free
Local SEO
Audit & Insights[/action]