Webflow SEO Services: Expert Website Search Engine Optimization Agency
Full-Service SEO
Search Geek Solutions is a Webflow SEO Company with highly-rated Webflow SEO Experts. SEO Services will give your site higher visibility in Google. Webflow SEO consultants at Search Geek Solutions understand Webflow inside and out.
What Is Webflow SEO?
Webflow is a website design tool that allows users to create content visually without being bogged down in code. Webflow SEO is the process of website optimization for humans rather than algorithms. It's the understanding that your audience wants high-quality content with stunning visuals. Search Geek Solutions are experts in optimizing your website using our Webflow SEO.
Get A Free Audit And Learn What Effort It Will Take To Get Your Site To The Top Of Google's Rankings.
Actionable recommendations we'll share with you:
Local Visibility Review
Local Traffic Insights
Webflow Technical SEO Recommendations (such as Schema, Linking, and Core Web Vitals)
Content Audit
Authority Consultation
UX Review
Cost of Full-Service NJ Webflow SEO Efforts
SATISFIED BUSINESS OWNERS
830% Increase in Organic Visibility
580% Increase in Bookings
Bloomfield Dental Designs
Why Is Webflow SEO Important?
97% of consumers use search engines to search for a local business online
90% of B2B decision makers search for business services or products online
Maximum Visibility In Search
With Webflow SEO, appear at the top of local search results and reach prospects across all devices like Voice Assistant, Mobile, and Desktop Browsers.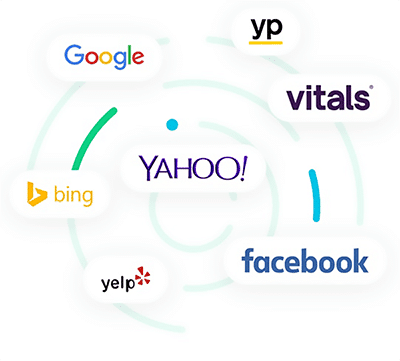 Initial SEO Audit & Discovery
We perform a high-level audit to determine needs and review this with you in a 1:1 session with one of our Search Engine Optimization experts:
Visibility Research
Market Research
Webflow Technical SEO
Content Audit
Authority Audit (Links and Citations)
Tactical Plan & How You Win
Our professional SEO services are 100% tailored to your business requirements. We begin with an in-depth analysis of your website's structure, strengths, and weaknesses. This step is the foundation of a great SEO strategy.
Plan & Execution
After we have completed our in-depth business analysis, we start the execution of SEO service strategies. We offer a wide variety of  SEO services and campaigns, but the general flow is as follows:
In-depth keyword research
Content Planning
Webflow Technical SEO (including Yoast or other metas plugin configuration)
Authority Build (Citations / Links)
Content Placement / Optimization
Supportive Content
Proprietary Tasks / Research (For Competitive Niches)
Custom Monthly Success Reporting
Deliverables
We quantify every expert Webflow SEO task/effort with the impact on visibility/traffic/conversions:
Content
Citations / Links
Custom Monthly Success Reporting
Reporting Review Meetings
Strategy Sessions
Monthly Webflow SEO Services Task Breakdowns
Project Management Transparency
We build your business's reputation while improving your site's visibility in organic search with Webflow SEO.
"Reviews and Reputation Management" reviews software automates the process of improving the quality and quantity of reviews across the websites that matter.
Why is Webflow SEO So Important?
91% of content gets no traffic from Google
94% of users create a first impression based on the website design
Maximum Visibility In Search
Our Webflow SEO will provide you with a responsive web design and human-friendly content that ranks highly across all devices.
Stay At The Top Of The Curve With Webflow
Webflow has exploded in usage between 2020 and 2021, doubling its customer base in under a year and hitting a 2.1 billion dollar valuation at the start of 2021. Webflow is seeing an unprecedented surge in growth due to its huge appeal in creating websites with a design focus without the user needing to get to grips with code. Webflow allows you to customize any element of your website. But without a Webflow SEO Consultant, you can lose the focus on content and the SEO perks that the Webflow design tool gives you.
How Search Geek Solutions Can Help You With Webflow SEO
Search Geek Solutions have an in-depth knowledge of the infrastructure, techniques, and technologies of Webflow and what makes it such a huge draw to companies today. With our knowledge of:
Suggesting how to enhance your content so it appeals directly to your audience while still being packed full of SEO-friendly keywords
Using Webflow's unique design tool to help you with visually stunning content that boosts your opportunity for SEO
Optimizing all aspects of your site, from URLs, meta titles, and descriptions to root and subdomains
Guiding these areas without infringing on your core site and design.
Search Geek Solutions have worked with Webflow since its launch in 2013 and have on the job knowledge and expertise of its opportunity for SEO, design, and top-quality content.
Get Started Today
You might have worked on Webflow before or only heard of its uptake in popularity recently. Stay ahead of the curve with Webflow SEO, and let us enhance your visibility today. Talk to our friendly team of experts to get started on your Webflow journey.