SEO Services NJ
Organic Search Marketing (SEO NJ) is one of the best ways to create targeted traffic for your website. There are countless ways to generate traffic, but often times visitors are not targeted correctly, and end up viewing your site but not converting to customers. It's important to create targeted traffic for your site. When organic search marketing is done properly, your website's pages will attract visitors who are searching on specific keywords and keyword phrases.
This is what targeted traffic means – getting people to view your website that want to see the content. Just like in the offline world, when you create a business, you have to tell people about it. You don't just open shop and hope people find out about you. A website is the same thing. You need exposure, and since there are millions of people online, you especially need targeted exposure.
Search Geek Solutions provides best in class organic search marketing campaigns for competitive keywords. Custom Search Marketing campaigns start at $349 per month and up and include:
Competitve Analysis
Website SEO Audit
Analytics to determine ROI
Keyword Research
Landing page and Web development
Blog Setup and Management
Local SEO
Link-building
Content development services with specific performance benchmarks
Conversion Optimization
Email Campaign Management
PPC Campaign Management
Reputation Management
Detailed, Transparent Monthly reporting on Links, Engagement, Traffic, and Conversions
ROI Checkpoints
Search Engine Optimization Strategies
Let our seasoned professionals carefully select the most powerful keywords and key phrases that pertain to your industry. From there we will seamlessly weave them into your website's content, meta tags and title.
Proper keyword selection and proximity of key phrases is essential to getting your site a great search engine ranking. Particularly when combined with off-page link building services.
Creating focused content is one of the most effective SEO design principles that can quickly establish your brand and communicate not only to your customers, but to potential link partners or directories that your site is valuable and is an asset in their mutual long term internet marketing strategy. We look forward to hearing from you to discuss your needs in greater detail.
Content Marketing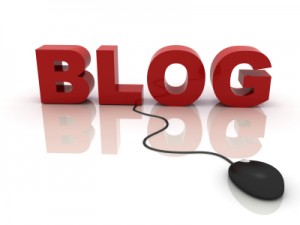 Creating keyword-rich tactful and compelling content is one of the most effective SEO principles to establish your pages in search engines. The content on your pages extends beyond just conveying information to your customers; it also can impact influential editors or bloggers who will link to your site if your content is an asset in their long term internet marketing strategy.
Search Geek Solutions' experienced copywriters will create (500-5000 word) blog posts using targeted keywords that can be posted on your website's blog. The packages offered are for monthly subscriptions.
Link Building Services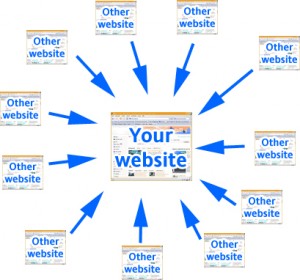 Link development and website promotion provide new visitors to your website. If you can envision your website as an island, the only things bringing in traffic are the bridges that connect it to the surrounding land masses. Without those bridges (inbound links) to connect it then your content and traffic are only performing at a mere fraction of its potential.
It's not just about adding links from anywhere; In fact, all links are not created equal. They are determined by trust, the age of the domain linking to you, what company they keep (website's linking to their site) as well as various other factors that are proprietary to search engines. We combine a number of web 2.0 social media sites and link inclusion from website's with firmly established search engine trust, business blogs or top tier website directories to promote your site.

Benefits of SEO NJ
The benefits of properly optimizing your website will not be immediate. It can take a month or longer for your site to rank well in the major search engines. This is why we include a Maintenance portion in the proposal.
Even though there is some initial one-time work for SEO, there are still ongoing SEO tasks that need to be maintained. Securing a high ranking position in Google for instance, is not permanent. Your competitors will not sit back idly and let you have all the glory. If you invest in the initial SEO tasks now, but not in maintaining your presence in the major search engines, then your investment is a waste of your valuable time and money. Right now your competitors are raking in the visitors for keyword phrases that apply to your company's products and services.
The reality is, most of your competitors have likely implemented an SEO NJ campaign with an SEO Company in NJ and are profiting because of it. Search engines need help to identify what your website pages are all about. That's what on-page optimization is all about – setting up your pages to make relevant data clear to the search engines.