Local SEO NJ: Get Your Business Found Locally with Digital Marketing in New Jersey!
Full-Service Local SEO
Search Geek Solutions is a Local SEO Company in NJ with highly-rated Local SEO Experts. We offer the best SEO services for local businesses. Local SEO Services will give your site higher visibility in Google. Local SEO consultants at Search Geek Solutions understand Local SEO inside and out. We have 14 years of agency experience, expert knowledge of website SEO, and best practices for plugins (such as Yoast SEO).
What is Local SEO?
Local SEO is a type of digital marketing that improves the visibility of a local business website or a web page in a web search engine's unpaid results within their local community, which are commonly termed "natural," "organic," or "earned" results pages.
Local SEO in NJ requires a comprehensive approach to ensure success.
You need to understand the local market, its competition, and how your business fits into it.
It is essential to create content that is relevant and engaging for your target audience.
It would be best if you also focused on building relationships with other businesses in the area, such as through networking events or online forums.
Utilizing local directories and review sites can help boost the visibility of your business.
Optimizing website pages for local search engine marketing terms can help you rank higher in search engine results pages (SERPs).
Get A Free Audit And Learn What Effort It Will Take To Get Your Site To The Top Of Google.
Actionable recommendations we'll share with you:
Local Visibility Review
Local Traffic Insights For Targeted NJ Website Traffic
Local and Regional SEO Strategies Overview
WordPress Technical SEO Recommendations (such as Yoast Optimization, Schema, Linking, Core Web Vitals)
Content Marketing Audit
Authority Consultation
UX Review
Cost of Full-Service NJ SEO Optimization Services Efforts
SATISFIED BUSINESS OWNERS
830% Increase in Organic Visibility
580% Increase in Bookings
Bloomfield Dental Designs




97% of consumers use search engines to search for a local business online
90% of B2B decision makers search for business services or products online
Gain Maximum Visibility In Search
Appear at the top of local search results and reach prospects across all devices like Voice Assistant, Mobile, Desktop Browsers.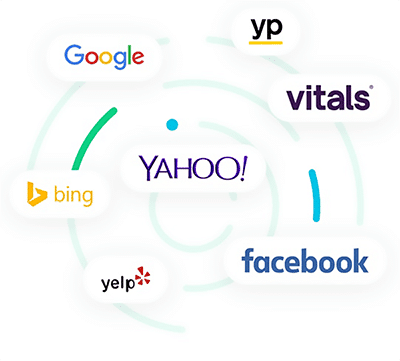 Our SEO Process And Local SEO Prices
Initial Audit & Discovery
We perform a high level audit to determine needs and review this with you in a 1:1 session with one of our Search Geeks:
Visibility Research
Competitive Market Research
Technical SEO
Content Audit
Authority Audit (Links and Citations)
Tactical Plan & How You Win
Our professional SEO services are 100% tailored to your business requirements. We begin with an in-depth analysis of your website's structure, strengths, and weaknesses. This step is the foundation of a great SEO strategy.
Plan & Execution
After we have completed our in-depth analysis of the business we start execution of SEO strategies. We offer a wide variety of SEO services and campaigns, but the general flow is:
In-depth keyword research
Content Planning
Technical SEO
Authority Build (Citations / Links)
Content Placement / Optimization
Supportive Content
Proprietary Tasks / Research (For Competitive Niches)
Custom Monthly Success Reporting
Deliverables
We quantify every task/effort with the impact on visibility/traffic/conversions:
Content
Citations / Links
Custom Monthly Success Reporting
Reporting Review Meetings
Strategy Sessions
Monthly SEO Task Breakdowns
Project Management Transparency
Reputation Management Builder
We build your business' reputation while improving your visibility in organic search.
Search Geek Solutions' "Reviews and Reputation Management" reviews software automates the process of  improving the quality and quantity of reviews across the websites that matter.
Web Vitals Performance Optimization Case Example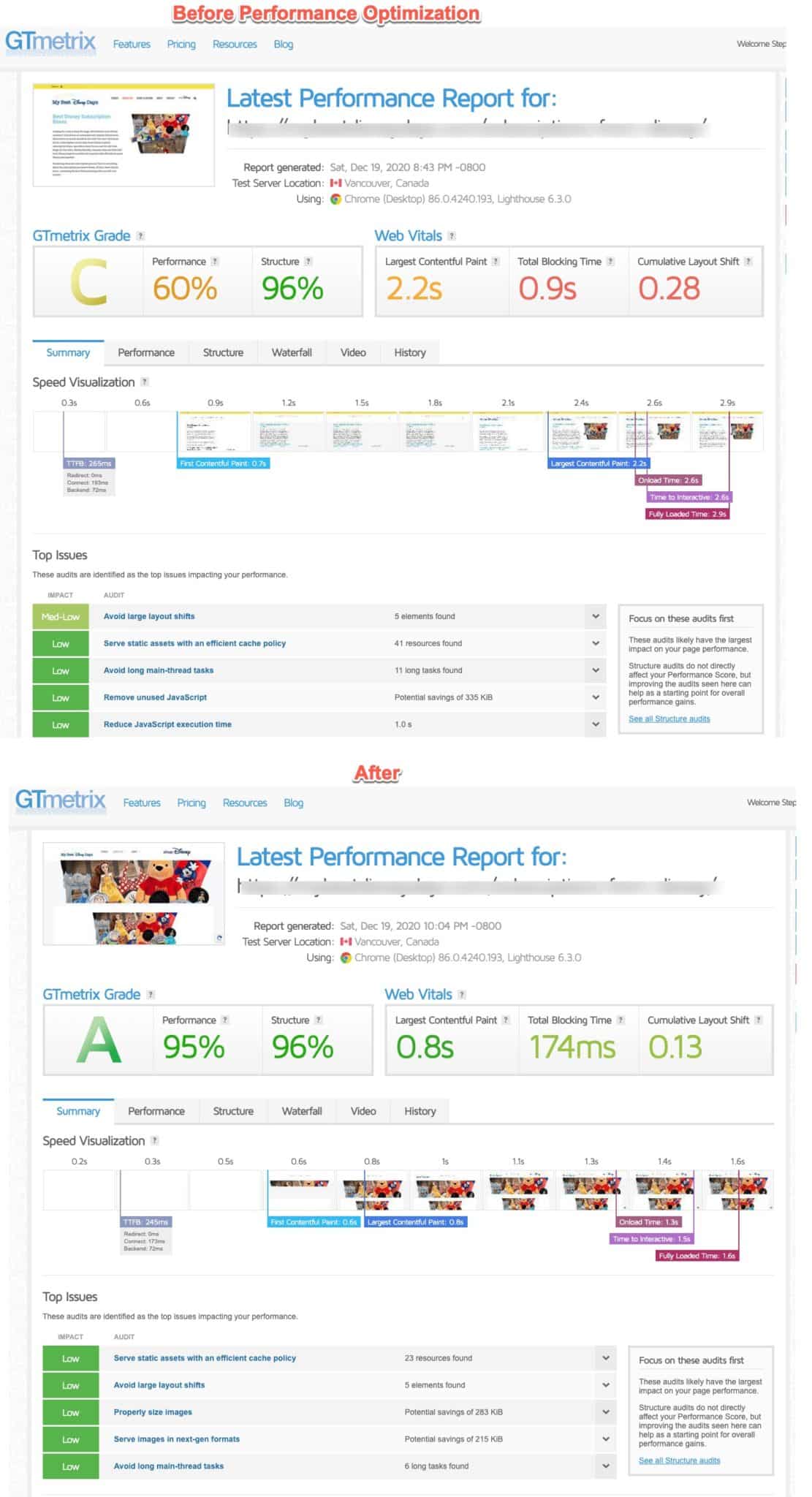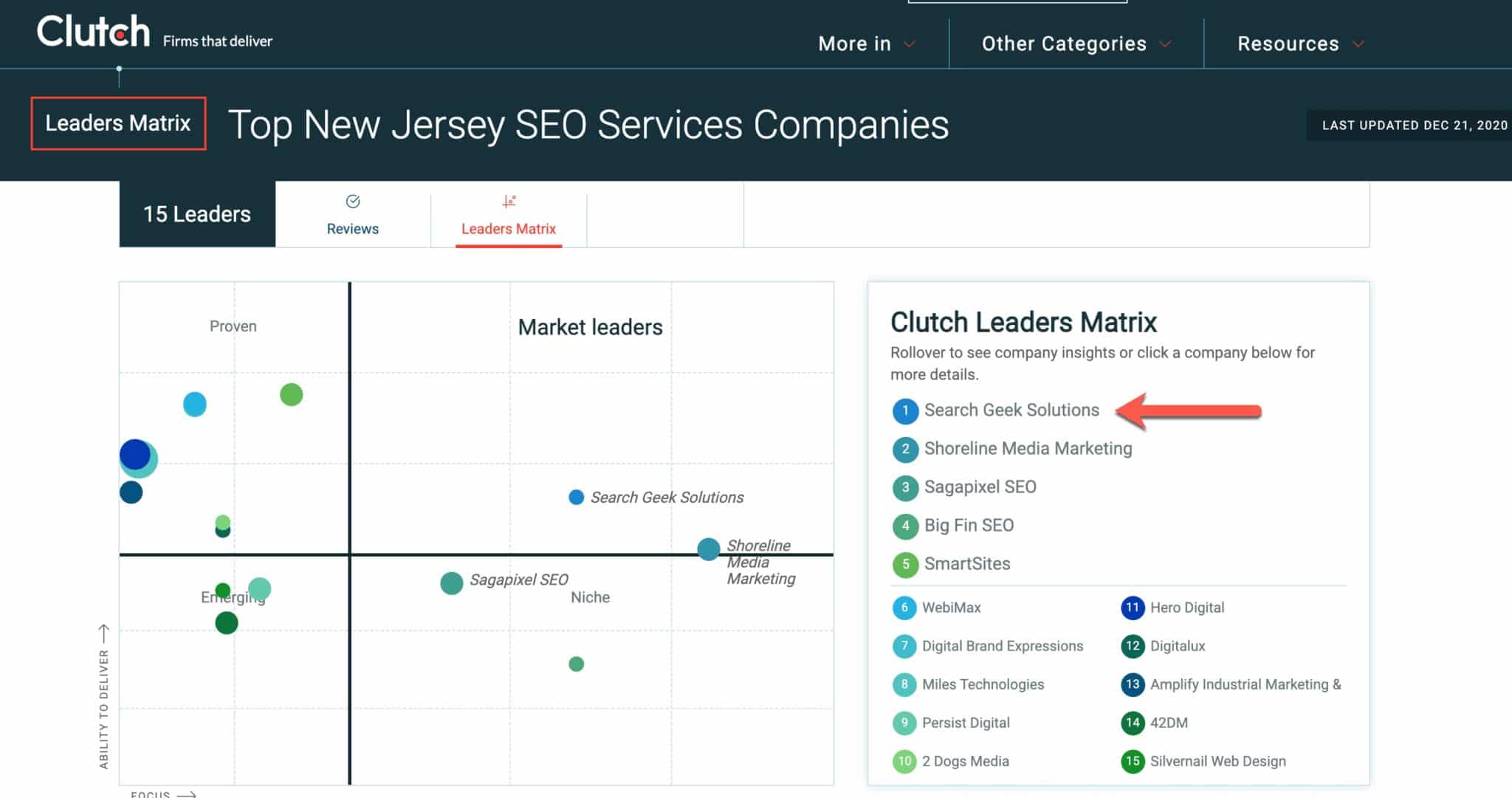 New Jersey, or The Garden State, is in the northeastern United States. Its rich history, diverse weather, and many attractions make it an exciting and unique destination for visitors and residents alike.
The area now known as New Jersey was initially inhabited by Native American tribes, such as the Lenape and the Lenni Lenape. In the 17th century, the Dutch and the Swedes established settlements along the Hudson River, with the British eventually taking control in 1664. New Jersey played a significant role in the American Revolutionary War, with notable events such as the Battles of Trenton and Princeton. You can learn more about the state's history at the New Jersey State Museum.
A humid continental climate, with hot summers and cold winters, characterizes New Jersey's weather. The state is known for its beautiful fall foliage, which attracts many visitors in autumn. Its proximity to the Atlantic Ocean also makes it a popular destination for beachgoers in the summer months.
The state is home to numerous attractions and points of interest. The Newark Liberty International Airport is the major airport in the region, offering easy access to New York City and other destinations. For comprehensive information on the state, including demographics, housing, and crime statistics, visit City-Data's New Jersey page.
New Jersey is also home to several parks, museums, and historical sites. The Liberty Hall Museum in Union showcases 200 years of American history, while the Morris Museum in Morristown features exhibits on art, science, and history. Outdoor enthusiasts can explore the New Jersey State Parks, which offer opportunities for hiking, fishing, and camping.
For local government information and resources, visit the official New Jersey government website. Travelers and residents can find up-to-date information on events, attractions, and lodging at the official tourism website of New Jersey.
In summary, New Jersey is a diverse state with a rich history, varied weather, and numerous attractions for visitors to explore. Its location in the northeastern United States makes it easily accessible and offers something for everyone, from history buffs to outdoor enthusiasts.